This page will direct you to the latest news and best sites about CBS Network's Big Brother 16 show

About Big Brother 16
Big Brother 16 features 12 "houseguests" that agree to live with one another for several months while being filmed 24/7 and being broadcast on Internet live feeds. After various competitions and reward challenges, each week one houseguest wins the Head of Household and must nominate two fellow houseguests for eviction. The remaining contestants vote and each week one person is evicted from the Big Brother house until one winner remains. The Big Brother 16 finale will be on September 24, 2014.

Download Episodes of Big Brother

Join the Big Brother 16 Group on Yahoo
---

Fan Favorites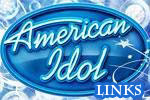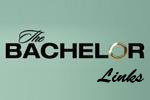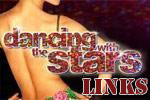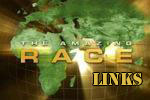 ---

News Articles about CBS Networks Big Brother 16
People 8/5/15 Frankie Grande on Big Brother 17, His Favorite to Win and What Happened to Zankie
TV Guide 2/26/15 CBS Announces Premiere Dates for Under the Dome, Big Brother and More
Cinema Blend 10/23/14 Big Brother's Donny Is Getting His Bold And The Beautiful Appearance, And He's Bringing Friends
People 10/21/14 Big Brother's Frankie Grande Is Headed to Broadway
US Magazine 10/21/14 Ariana Grande Turns to Kabbalah After Catholic Church Rejects Her Brother Frankie For Being Gay
Out Magazine 10/7/14 Big Brother Star Zach Rance Sets Record 'Straight' on Frankie Grande Showmance
TMZ 10/4/14 'Big Brother' Contestant - Slut Shaming Is Ruining My Life - CBS Sends Backup
TMZ 10/1/14 'Big Brother' Star I Wish Evel Dick Stayed In Game ... After HIV Diagnosis
Zap2It 10/1/14 'Couples Therapy': Evel Dick reveals HIV diagnosis, but is he lying about his girlfriend?
Charlotte Observer 10/1/14 'Big Brother's' Donny Thompson of Albemarle hid nothing except his chin
US Magazine 10/1/14 Big Brother Star Dick Donato Reveals His HIV Positive Diagnosis on Couples Therapy
Daily Mail 10/1/14 'When they told me, I went numb': Big Brother's Dick Donato, 51, reveals he's been living with HIV for 3 years
Big Brother 247 9/30/14 The Talk – Derrick Levasseur on Winning Big Brother 16
Big Brother 247 9/30/14 The Wil Show – Big Brother 16: The Saga Episode 13 "The Finale"
Philly.com 9/30/14 Temple grad, runner-up reflects on 'surreal' 'Big Brother' experience
Stanly News & Press 9/30/14 Donny Thompson wins 'BB16' vote for 'America's Favorite Houseguest'
Big Brother 247 9/26/14 CBS Renews Hit Summer Series "Big Brother" for Two More Editions
Big Brother 247 9/26/14 Big Brother 16 – Live Chat: Derrick Levasseur
Detroit News 9/26/14 Life lessons, kinda, from CBS' 'Big Brother'
Reality TV Fans 9/25/14 Beyond Reality – Big Brother 16 Recap 9/24/14
Big Brother Updates 9/25/14 Big Brother 16 Season Finale Tonight - The Winner Is...
HitFix 9/25/14 Recap: 'Big Brother' Finale: What We Learned From Every HG
Providence Journal 9/25/14 Central Falls police sergeant, R.I.'s latest reality-TV champ, cites 'heart' for state's success
TV Guide 9/25/14 Exclusive: A Big Brother-Palooza on The Bold and the Beautiful
People 9/25/14 Ariana Grande's Brother Frankie: I Fell in Love on Big Brother
Hollywood Reporter 9/25/14 'Big Brother 16' Winner Reveals $500,000 Plan and Talks Playing a Flawless Game
Click Here for Previous Big Brother Articles

Websites - Big Brother 16


Big Brother 16 Contestants

Clubs/Forums for Big Brother 16
---

---
This site is not affiliated with CBS Network, the Big Brother 16 show or its producers
---
Copyright © 2000 - 2015 All Rights Reserved Privacy Policy Terms of Service