This page will direct you to the latest news and best sites about CBS Network's Survivor: Philippines show
Click here for Survivor: Worlds Apart.

About Survivor: Philippines
On Survivor: Philippines 18 castaways will be divided into three Tribes of six. The three tribes are Kalabaw ("Water Buffalo"), Tandang ("Rooster") and Matsing ("Monkey"). This season will feature 3 contestants from past seasons that have been medically evacuated from the game, giving them a second chance to play the game. Each tribe will have one of the previous players on their tribe. The tribes are comprised of individuals from all different backgrounds with the same ultimate goal: to be the Sole Survivor. Survivor: Philippines premiered on September 19, 2012.
---

Fan Favorites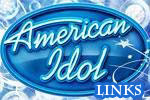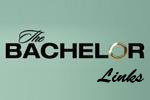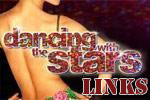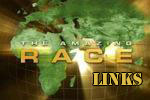 ---

Survivor Philippines Discussion group

News Articles about CBS Network's Survivor: Philippines (click here for an explanation)
Entertainment Weekly 6/11/14 'Survivor' fave Malcolm Freberg to host new online travel series
CBS Local 2/26/13 Former 'Survivor' Contestant Arrested In Michigan
TV Guide 1/28/13 Exclusive: Survivor's Malcolm Freberg Guests on The Bold and the Beautiful
Entertainment Weekly 1/22/13 'Survivor: Caramoan': Jeff Probst reveals when they decided to bring Malcolm back and what..
Hamilton Spectator 1/18/13 Video: Tips from a Survivor survivor
People 1/17/13 Lisa Whelchel Returns to Acting in a Tyler Perry Movie
Entertainment Weekly 1/13/13 InsideTV Podcast: Lisa Whelchel talks about her new TV job and if she'll ever return to 'Survivor'
BuddyTV 1/8/13 The Dos and Don'ts for Casting 'Survivor: Caramoan' Fans vs. Favorites
National Enquirer 1/8/13 Lisa Whelchel: On Beyond Survivor
Zap2It 12/28/12 The best TV episodes of 2012: 'Survivor: Philippines' revitalizes reality TV in 'Dead Man Walking'
TVFunSpot 12/21/12 You Again? Survivor 25 Episode 14: Introducing Iowa's Only Millionaire Sex Therapist
Reality TV Fans 12/20/12 Survivor Philippines – Red Carpet Interview – Denise
Reality TV Fans 12/20/12 Survivor Philippines – Red Carpet Interview – Michael
Reality TV Fans 12/20/12 Survivor Philippines – Red Carpet Interview – Lisa
People 12/20/12 What Lisa Whelchel Got from Being on Survivor – Besides the Prize Money
Reality TV Fans 12/18/12 Beyond Reality – Survivor Philippines Finale Recap 12/16/12
Reality TV Fans 12/18/12 Survivor Philippines – Malcolm The Day After
Reality TV Magazine 12/18/12 Video Exclusive Interview With Survivor: Philippines Winner Denise Stapley
Reality TV Magazine 12/18/12 Video Exclusive Interview — Malcolm Freberg Reveals How Audience Was Pranked During Finale
Reality TV Magazine 12/18/12 Video Interview — Lisa Whelchel Didn't Expect To Win, Will Co-Host Jeff Probst Talk Show
Reality TV Magazine 12/18/12 Video Exclusive Interview — Mike Skupin Reveals Other Seasons He Nearly Competed On
TV Robot 12/18/12 Survivor Philippines Finale Did Not Disappoint
People 12/18/12 What Survivor Winner Denise Stapley Will Do with $1 Million
Des Moines Register 12/18/12 Sex therapist from Cedar Rapids wins 'Survivor'
Fearless-Diva 12/17/12 Survivor: Philippines Finale Recap-- Surprise Ending! Not
Unofficial Survivor Guide 12/17/12 Ten fans vs. 10 favorites in Survivor: Caramoan – Fans vs. Favorites
Click here for previous news articles

---

Websites - Survivor: Philippines
Reality TV Calendar: Survivor Philippines Coverage
Unofficial Survivor Guide - Survivor: Philippines

Clubs/Forums for Survivor: Philippines
Yahoo Group - Survivor Philippines
---

---
This site is not affiliated with CBS Network, the Survivor: Philippines show or its producers
---
Copyright © 2000 - 2014 All Rights Reserved Privacy Policy Terms of Service