This page will direct you to the latest news and best sites about ABC Networks "The Bachelorette" show
Click here for The Bachelor Links

About The Bachelorette Show
On The Bachelorette, a beautiful, successful, and likeable, single woman searches for the man of her dreams. She will be introduced to dozens of men with the hopes that one of them will eventually become her groom. The first series of The Bachelorette featured Trista Rehn runner up in the first series of The Bachelor. Trista chose fireman/poet Ryan Sutter as her mate. Ryan proposed, Trista said yes. Series two featured Meredith Philips as the Bachelorette and she selected Ian McKee as her mate. The third series of the show is filmed in New York City with Jen Schefft as the Bachelorette. In the end Jen chose to reject all the bachelors. The next season featured Ali Fedotowsky as the Bachelorette. She chose Roberto Martinez. The next season featured Ashley Hebert as the Bachelorette. Ashley chose J.P. Rosenbaum in the end. This past season featured Emily Maynard as the Bachelorette. The last season of The Bachelorette featured Desiree Hartsock. Desiree chose Chris Siegfried at the end. It was announced that Andi Dorfman will be the next bachelorette. Her season began on May 19, 2014. She picked Josh Murray at the end. In January, 2015 Josh and Andi announced their split.
---

Fan Favorites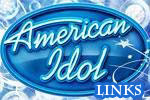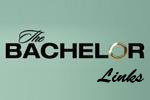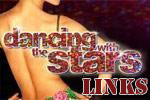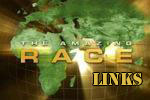 ---

News Articles about The Bachelorette
Entertainment Weekly 4/20/15 The Bachelorette Season 11 trailer has Kaitlyn & Britt compete over who gets to be Bachelorette
US Magazine 4/17/15 Andi Dorfman Is Single, Starting Over After The Bachelorette and Breakup: What She Told Us Weekly
Yahoo 4/13/15 Chris Harrison Named New Host of 'Who Wants to Be a Millionaire'
People 4/11/15 The Bachelorette's Josh Murray and The Bachelor's Ashley Iaconetti Go on a 'Group Date'
US Magazine 3/18/15 Bachelorette Emily Maynard Brings Baby Bump Along For a Boat Ride: Pregnancy Picture
Yahoo 3/18/15 Inside 'Bachelorette' Star Andi Dorfman's New Life In New York City
BuddyTV 3/11/15 Former 'Bachelor' Star Sean Lowe on 'Bachelorette' Twist: 'It's Downright Degrading'
US Magazine 3/11/15 J.P. Rosenbaum Sounds Off On Two Bachelorettes Twist: It's About Money
E!Online 3/10/15 Whoa, Don't Hold Back, Buddy! Former Bachelor Sean Lowe Calls Bachelorette Twist "Disgusting"
Zap2It 3/10/15 Dear ABC, please don't send a 'Bachelorette' home on night one
TV Guide 3/10/15 The Bachelor's Harrison on Chris' Easy Choice and How That Bachelorette Twist Will Work
People 3/10/15 Former Bachelorettes Don't Like the Idea of 2 Bachelorettes Duking It Out
BuddyTV 3/9/15 'The Bachelor: After the Final Rose' Recap: The Happy Couple is Unveiled and a 'Bachelorette' Shocker
TV Guide 3/9/15 Find Out Who the New Bachelorette Is - And the Season's Crazy Twist
Zap2It 3/9/15 Kaitlyn Bristowe and Britt Nilsson named double 'Bachelorettes'
E!Online 3/9/15 The Bachelorette Is Getting a "Shake-Up"
US Magazine 2/18/15 Andi Dorfman: I've Felt "Love and Happiness" Since Josh Murray Split
Glamour 2/16/15 Bachelorette Andi Dorfman Reveals the Real Reason Behind Her Breakup With Josh Murray
AJC 2/16/15 'Bachelorette' Andi Dorfman is 'heartbroken' over breakup with Josh Murray
People 2/15/15 Andi Dorfman: Splitting from Josh Murray Was the 'Biggest Failure of My Life'
US Magazine 2/14/15 Andi Dorfman Celebrates Valentine's Day After Josh Murray Split: Find Out How
People 2/12/15 DeAnna Pappas Throws Her Daughter the Cutest 1st Birthday Party
People 1/28/15 The Bachelorette's Desiree Hartsock and Chris Siegfried Enjoy Hawaiian Honeymoon
US Magazine 1/26/15 Juan Pablo Galavis Disses Andi Dorfman After Her Split From Josh Murray, Claims "It's OK"
E!Online 1/23/15 Andi Dorfman Turns to Taylor Swift and BFF Nikki Ferrell After Josh Murray Breakup
Yahoo 1/22/15 How Andi Dorfman Has Been Dealing With Her Split From Josh Murray
E!Online 1/20/15 Chris Harrison: Andi Dorfman and Josh Murray Were "Awkward and Weird" Before Splitting
Click here for previous news articles

---

Websites - The Bachelorette
Pick a Homepage - The Bachelorette
Reality TV Fans - The Bachelorette
Reality News Online: The Bachelorette
Reality TV Calendar - The Bachelorette season 9 coverage
Reality Steve - The Bachelorette 2
Reality TV Links - The Bachelor
Reality TV Calendar - Bachelorette Coverage

Clubs/Forums for The Bachelorette
Yahoo Group - The Bachelor and The Bachelorette
Always Reality Television - The Bachelorette
Fans of Reality TV - The Bachelorette Forum
Fans of Reality TV - The Bachelorette 2 Forum
JokersUpdates Bachelorette Forum
Reality TV Talk - The Bachelorette
TV Fun Spot - The Bachelorette
---

---
This site is not affiliated with ABC Network, The Bachelorette show or its producers
---
Copyright © 2000 - 2014 All Rights Reserved Privacy Policy Terms of Service