This page will direct you to the latest news and best sites about ABC Networks "The Bachelorette" show
Click here for The Bachelor Links

About The Bachelorette Show
On The Bachelorette, a beautiful, successful, and likeable, single woman searches for the man of her dreams. She will be introduced to dozens of men with the hopes that one of them will eventually become her groom. The first series of The Bachelorette featured Trista Rehn runner up in the first series of The Bachelor. Trista chose fireman/poet Ryan Sutter as her mate. Ryan proposed, Trista said yes. Series two featured Meredith Philips as the Bachelorette and she selected Ian McKee as her mate. The third series of the show is filmed in New York City with Jen Schefft as the Bachelorette. In the end Jen chose to reject all the bachelors. The next season featured Ali Fedotowsky as the Bachelorette. She chose Roberto Martinez. The next season featured Ashley Hebert as the Bachelorette. Ashley chose J.P. Rosenbaum in the end. This past season featured Emily Maynard as the Bachelorette. The last season of The Bachelorette featured Desiree Hartsock. Desiree chose Chris Siegfried at the end. It was announced that Andi Dorfman will be the next bachelorette. Her season began on May 19, 2014. She picked Josh Murray at the end.
---

Fan Favorites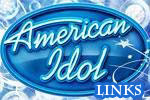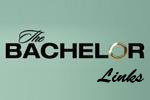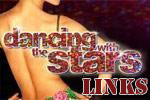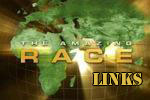 ---

News Articles about The Bachelorette
US Magazine 8/27/14 Andi Dorfman Congratulates Ex Chris Soules on Being the Next Bachelor
Daily Mail 8/26/14 'Farmer Chris' Soules picked to be next Bachelor after being rejected by Bachelorette Andi Dorfman
BuddyTV 8/25/14 'Bachelor' Roundup: AshLee Frazier's Spreads Gossip in 'Paradise,' Andi Dorfman Rumored on 'DWTS & More
BuddyTV 8/18/14 'The Bachelorette' Interview: J.P. Rosenbaum on Impending Fatherhood, Baby Names, and Contestant Advice
BuddyTV 8/18/14 'The Bachelorette' Roundup: Relationship Woes, A Possible Reality Series, Plus a 'Bachelor in Paradise' Secret
Daily Mail 8/17/14 Pregnant Ashley Hebert covers her substantial bump in teal maxi-dress alongside husband J.P. Rosenbaum ..
DesMoinesRegister.com 8/13/14 Blogger: Iowan Chris Soules will be next 'Bachelor'
Washington Post 8/12/14 That time Rick Perry and the guy from "The Bachelorette" met at the Iowa State Fair
BuddyTV 8/10/14 'Bachelor' Roundup: Josh Murray's Birthday Surprise, Nick Viall's Fantasy Suite Explanation and More
Daily Mail 8/10/14 Andi Dorfman and fiancé Josh Murray can't keep their hands off each other during his surprise 30th birthday bash
People 8/9/14 Inside Andi Dorfman's Surprise Birthday Bash for Josh Murray: Get the Scoop
US Magazine 8/8/14 Nick Viall Next Bachelor? Producers Strongly Considering Bachelorette Runner-Up
People 8/8/14 See Andi Dorfman and Josh Murray the Day After Their Engagement (Photo)
Extra 8/7/14 Is There Another Televised 'Bachelorette' Wedding in the Works?
US Magazine 8/6/14 Andi Dorfman on Fiance Josh Murray: We Were "On Top of Each Other 24 Hours a Day" After the Finale
Shape.com 8/5/14 1-on-1 with Andi Dorfman
Broadway World 8/5/14 BWW Interviews: Broadway's Patti Murin Talks to Bachelorette Couple Andi & Josh
Puget Sound Business Journal 8/5/14 'Bachelorette' Desiree Hartsock and banker Chris Siegfried get closer to wedding day
AJC 8/4/14 Bachelorette Andi Dorfman, beau Josh Murray enjoy date night in Atlanta
People 8/4/14 Desiree Hartsock Celebrates Upcoming Wedding with Bridal Shower & Bachelor Gal Pals
Daily Mail 8/4/14 'It will be a lot of fun!' Bachelorette Andi Dorfman reveals she plans to wed fiancé Josh Murray on television
E!Online 8/3/14 Ashley Hebert Shows Off Her Adorable Baby Bump at 25 Weeks—See the Sweet Selfie
Entertainment Weekly 8/3/14 Former 'Bachelor,' 'Bachelorette' contestants get dirty on 'Wipeout'
US Magazine 8/1/14 Andi Dorfman, Fiance Josh Murray Mock Her Famous Frown in Cute Family Picture After Bachelorette Finale
Lake News Online 8/1/14 Chiefs' Murray says bro, 'Bachelorette' very happy
E!Online 7/31/14 Nick Viall Explains Fantasy Suite Experience With Andi: Our Intimacy Level Was Way Beyond the "Act of Sex"
Click here for previous news articles

---

Websites - The Bachelorette
Pick a Homepage - The Bachelorette
Reality TV Fans - The Bachelorette
Reality News Online: The Bachelorette
Reality TV Calendar - The Bachelorette season 9 coverage
Reality Steve - The Bachelorette 2
Reality TV Links - The Bachelor
Reality TV Calendar - Bachelorette Coverage

Clubs/Forums for The Bachelorette
Yahoo Group - The Bachelor and The Bachelorette
Always Reality Television - The Bachelorette
Fans of Reality TV - The Bachelorette Forum
Fans of Reality TV - The Bachelorette 2 Forum
JokersUpdates Bachelorette Forum
Reality TV Talk - The Bachelorette
TV Fun Spot - The Bachelorette
---

---
This site is not affiliated with ABC Network, The Bachelorette show or its producers
---
Copyright © 2000 - 2014 All Rights Reserved Privacy Policy Terms of Service