This page will direct you to the latest news and best sites about ABC Networks "The Bachelorette" show
Click here for The Bachelor Links

About The Bachelorette Show
On The Bachelorette, a beautiful, successful, and likeable, single woman searches for the man of her dreams. She will be introduced to dozens of men with the hopes that one of them will eventually become her groom. The first series of The Bachelorette featured Trista Rehn runner up in the first series of The Bachelor. Trista chose fireman/poet Ryan Sutter as her mate. Ryan proposed, Trista said yes. Series two featured Meredith Philips as the Bachelorette and she selected Ian McKee as her mate. The third series of the show is filmed in New York City with Jen Schefft as the Bachelorette. In the end Jen chose to reject all the bachelors. The next season featured Ali Fedotowsky as the Bachelorette. She chose Roberto Martinez. The next season featured Ashley Hebert as the Bachelorette. Ashley chose J.P. Rosenbaum in the end. This past season featured Emily Maynard as the Bachelorette. The last season of The Bachelorette featured Desiree Hartsock. Desiree chose Chris Siegfried at the end. It was announced that Andi Dorfman will be the next bachelorette. Her season will begin on May 19, 2014.
---

Fan Favorites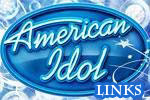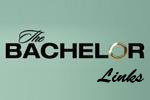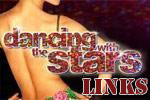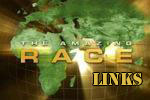 ---

News Articles about The Bachelorette
E!Online 4/17/14 Juan Pablo, Peace Out! Andi Is Doing "Awesome" on The Bachelorette
People 4/15/14 Juan Pablo Dissed on New Bachelorette Poster Featuring Andi Dorfman
E!Online 4/15/14 Oh, Snap! Andi's First Bachelorette Promo Bashes Juan Pablo and We Can't Help But Love it
Hartford Courant 4/9/14 'Bachelorette' Shooting In Old Saybrook Area?
Motorsport.com 4/5/14 Arie Luyendyk Jr. injured in TORC crash
Omaha.com 4/3/14 It appears a former OPS teacher is a 'Bachelorette' contestant this season
Life & Style 4/2/14 Exclusive: The Bachelorette's Ashley Hebert and J.P. Rosenbaum Reveal Their Big Move to Miami
E!Online 3/31/14 Ashley Hebert Steps Out for First Time Since Pregnancy Announcement—See the Pic
Life & Style 3/26/14 Exclusive: Bachelorette Trista Sutter Gushes About Ashley Hebert and J.P. Rosenbaum's Baby News:..
TV Guide 3/26/14 Bachelorette's Ashley Hebert and J.P. Rosenbaum Expecting First Child
Examiner 3/25/14 'The Bachelorette': Desiree Hartsock declares her love for Chris Siegfried
ABC News 3/25/14 Desiree Hartsock Was 'Honored' to Attend 'Bachelor' Star Renee Oteri's Wedding
E!Online 3/25/14 Bachelor in Paradise: Jef Holm in Talks to Join New Show, Insists It's "Different" Than Bachelor Pad
Examiner 3/24/14 'The Bachelorette': Chris Harrison caught taking a break where?
Examiner 3/24/14 'The Bachelorette': Desiree Hartsock and Chris Siegfried's 'gorgeous' day
Fearless-Diva 3/22/14 Is Andi Dorfman Ready to Be 'The Bachelorette?' An Astrological Look
Life & Style 3/22/14 Meet the Next 'Bachelorette': 5 Things You Didn't Know About Andi Dorfman
E!Online 3/22/14 Trista Sutter Shares Advice for Bachelorette Andi Dorfman: "Have Fun, Be Adventurous, Be Grateful"
Life & Style 3/20/14 First Look at 'The Bachelorette': Andi Dorfman and Her Hopeful Suitors Crash Boyz II Men Performance
E!Online 3/20/14 Andi Dorfman's Bachelorette Fashion—All the Details
Life & Style 3/20/14 Exclusive: 'Bachelor' Alum DeAnna Pappas: Inside Her Baby's Nursery
TMZ 3/20/14 'Bachelorette' Boyz II Men Date War
Daily Mail 3/20/14 Andi Dorfman and her many suitors invade Boyz II Men performance filming The Bachelorette
Online Athens 3/19/14 'Bachelorette' update: The dates have begun
People 3/19/14 See the Exclusive Portrait of New Bachelorette Andi Dorfman
US Magazine 3/18/14 Desiree Hartsock Designing Own Wedding Gown: It's "Surprising"
Click here for previous news articles

---

Websites - The Bachelorette
Pick a Homepage - The Bachelorette
Reality TV Fans - The Bachelorette
Reality News Online: The Bachelorette
Reality TV Calendar - The Bachelorette season 9 coverage
Reality Steve - The Bachelorette 2
Reality TV Links - The Bachelor
Reality TV Calendar - Bachelorette Coverage

Clubs/Forums for The Bachelorette
Yahoo Group - The Bachelor and The Bachelorette
Always Reality Television - The Bachelorette
Fans of Reality TV - The Bachelorette Forum
Fans of Reality TV - The Bachelorette 2 Forum
JokersUpdates Bachelorette Forum
Reality TV Talk - The Bachelorette
TV Fun Spot - The Bachelorette
---

---
This site is not affiliated with ABC Network, The Bachelorette show or its producers
---
Copyright © 2000 - 2014 All Rights Reserved Privacy Policy Terms of Service