This page will direct you to the latest news and best sites about ABC Networks "The Bachelorette" show
Click here for The Bachelor Links

About The Bachelorette Show
On The Bachelorette, a beautiful, successful, and likeable, single woman searches for the man of her dreams. She will be introduced to dozens of men with the hopes that one of them will eventually become her groom. The first series of The Bachelorette featured Trista Rehn runner up in the first series of The Bachelor. Trista chose fireman/poet Ryan Sutter as her mate. Ryan proposed, Trista said yes. Series two featured Meredith Philips as the Bachelorette and she selected Ian McKee as her mate. The third series of the show is filmed in New York City with Jen Schefft as the Bachelorette. In the end Jen chose to reject all the bachelors. The next season featured Ali Fedotowsky as the Bachelorette. She chose Roberto Martinez. The next season featured Ashley Hebert as the Bachelorette. Ashley chose J.P. Rosenbaum in the end. This past season featured Emily Maynard as the Bachelorette. The last season of The Bachelorette featured Desiree Hartsock. Desiree chose Chris Siegfried at the end. It was announced that Andi Dorfman will be the next bachelorette. Her season began on May 19, 2014. She picked Josh Murray at the end.
---

Fan Favorites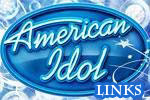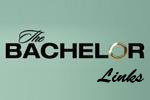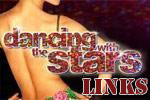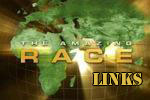 ---

News Articles about The Bachelorette
BuddyTV 11/2/14 'Bachelor' Roundup: Sarah Herron Wants to Be Next 'Bachelorette,' Chris Harrison Shares Rose Parade Float.. US Magazine 11/1/14 Andi Dorfman, Josh Murray Look Fierce in Hunger Games Halloween Costumes: Pictures
Atlantic City Weekly 10/30/14 Q&A: The Bachelorette
E!Online 10/27/14 Juan Pablo and Nikki Appear to Have Split: Who's Still Together From The Bachelor/Bachelorette Now?
BuddyTV 10/23/14 'Bachelor' Roundup: Andi and Josh Invite Exes to Wedding, Desiree and Chris Set the Date
E!Online 10/15/14 Ashley Hebert & JP Rosenbaum's Baby Boy Makes His Debut—Plus, Duo Talks Parenting, Picking the ...
People 10/3/14 Inside Bachelorette Desiree Hartsock & Chris Siegfried's Engagement Bliss – and Their Home
TV Guide 9/30/14 Bachelorette Alums Ashley Hebert and J.P. Rosenbaum Welcome First Child
Glamour 9/22/14 Emily From The Bachelorette Just Spilled All the Deets on Her Secret Wedding. (All of 'Em.)
ABC News 9/22/14 'Bachelorette' Alum Trista Sutter Shares Photos From Husband Ryan's 40th Birthday Celebration
Fox News 9/15/14 Former 'Bachelorette' Desiree Hartsock talks wedding plans, new bridal line
The Stir 9/10/14 Andi Dorfman Finally Addresses Josh Murray Breakup Rumors
Fashion & Style 9/9/14 'The Bachelorette' 2013: Desiree Hartsock and Chris Siegfried's Wedding Plans Are Coming Together,..
Life & Style 9/4/14 Exclusive Photo: Bachelorette Desiree Hartsock Designs Her Own Vintage-Inspired Wedding Gown
US Magazine 9/1/14 Bachelorette Alum Brooks Forester Recalls Bonding With Eric Hill on Epic Motorcycle Trip to Mexico
US Magazine 8/27/14 Andi Dorfman Congratulates Ex Chris Soules on Being the Next Bachelor
Daily Mail 8/26/14 'Farmer Chris' Soules picked to be next Bachelor after being rejected by Bachelorette Andi Dorfman
BuddyTV 8/25/14 'Bachelor' Roundup: AshLee Frazier's Spreads Gossip in 'Paradise,' Andi Dorfman Rumored on 'DWTS & More
BuddyTV 8/18/14 'The Bachelorette' Interview: J.P. Rosenbaum on Impending Fatherhood, Baby Names, and Contestant Advice
BuddyTV 8/18/14 'The Bachelorette' Roundup: Relationship Woes, A Possible Reality Series, Plus a 'Bachelor in Paradise' Secret
Daily Mail 8/17/14 Pregnant Ashley Hebert covers her substantial bump in teal maxi-dress alongside husband J.P. Rosenbaum ..
DesMoinesRegister.com 8/13/14 Blogger: Iowan Chris Soules will be next 'Bachelor'
Washington Post 8/12/14 That time Rick Perry and the guy from "The Bachelorette" met at the Iowa State Fair
BuddyTV 8/10/14 'Bachelor' Roundup: Josh Murray's Birthday Surprise, Nick Viall's Fantasy Suite Explanation and More
Daily Mail 8/10/14 Andi Dorfman and fiancé Josh Murray can't keep their hands off each other during his surprise 30th birthday bash
Click here for previous news articles

---

Websites - The Bachelorette
Pick a Homepage - The Bachelorette
Reality TV Fans - The Bachelorette
Reality News Online: The Bachelorette
Reality TV Calendar - The Bachelorette season 9 coverage
Reality Steve - The Bachelorette 2
Reality TV Links - The Bachelor
Reality TV Calendar - Bachelorette Coverage

Clubs/Forums for The Bachelorette
Yahoo Group - The Bachelor and The Bachelorette
Always Reality Television - The Bachelorette
Fans of Reality TV - The Bachelorette Forum
Fans of Reality TV - The Bachelorette 2 Forum
JokersUpdates Bachelorette Forum
Reality TV Talk - The Bachelorette
TV Fun Spot - The Bachelorette
---

---
This site is not affiliated with ABC Network, The Bachelorette show or its producers
---
Copyright © 2000 - 2014 All Rights Reserved Privacy Policy Terms of Service