This page will direct you to the latest news and best sites about FOX Network's American Idol show
See also Canadian Idol, Pop Idol, Australian Idol and Nashville Star

About American Idol

This show is a talent search contest that mimics the British show "Pop Idol". Viewers vote each week to decide which two singing performers to advance to the next round. Judges assess each act before viewers vote two performers off the show each week until only two remain for a final competition top determine the winner. Season 14 will begin on January 7, 2015. The judges for this season are Jennifer Lopez, Keith Urban and Harry Connick Jr.



Join American Idol on Twitter

---

Fan Favorites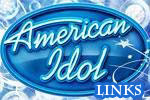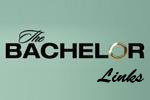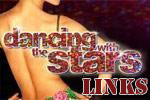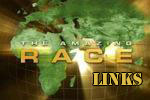 ---

American Idol Contestants - Season 12

News Articles about FOX Networks American Idol and American Idol 14
WYFF4.com 11/25/14 American Idol winner visits children at Mission Hospital
Digital Spy 11/24/14 American Idol alum James Durbin and wife welcome daughter
Hollywood Reporter 11/20/14 Fox Beats 'American Idol' Racism Lawsuit
TMX 11/20/14 'American Idol' Racial Suit Dismissed You Snooze You Lose, Judge Says
MLive.com 11/20/14 'American Idol' finalist Matt Giraud to perform at FireKeepers for New Year's Eve
People 11/19/14 The Adorable Way Carrie Underwood Found Out She's Having a Boy
NY Daily News 11/18/14 'American Idol' contestant Michael Johns died of enlarged heart, coroner says
Hollywood Reporter 11/17/14 'American Idol' David Cook Releases New Song
Bay City Times 11/16/14 American Idol runner-up Jena Irene wins fans with a phenomenal stop at Bay City's State Theatre
MyrtleBeachOnline.com 11/14/14 'American Idol' winner from South Carolina to make movie debut on Hallmark Channel Saturday
BuddyTV 11/12/14 Is Randy Jackson Leaving 'American Idol' for Good?
Hollywood Reporter 11/12/14 The Case for Adam Lambert as New 'American Idol' Mentor
US Magazine 11/11/14 Randy Jackson Leaving American Idol After 13 Seasons: "Onto What's Next"
Hollywood Reporter 11/11/14 Randy Jackson Exits 'American Idol'
Hollywood Reporter 11/11/14 'American Idol' Alum Angie Miller on her Debut EP: "It's 100 Percent Me"
Zap2It 11/5/14 Brad Paisley reveals Carrie Underwood is expecting a baby boy ... we think
Zap2It 11/5/14 Carrie Underwood doesn't disappoint in the CMA Awards 2014 dress department
AJC 11/3/14 'American Idol' bits: Kellie Pickler at Avalon, Katharine McPhee, Carrie Underwood
The Providence Journal 11/2/14 PPAC's 'Joseph' rides on 'American Idol' couple's colorful coattails
Broward-Palm Beach 10/31/14 American Idol Winner David Cook on the Most Boring Thing in Music
Zap2It 10/30/14 'American Idol XIV' Hollywood Week in pics: Jennifer Lopez, Keith Urban visit Zap2it's Instagram
WXYZ 10/30/14 'American Idol' champ Kris Allen talks fatherhood, why he loves playing Michigan venues
Daily Mail 10/29/14 Jennifer L throws herself into work on AI after revealing she's 'felt abused' in relationships in candid new book
Billboard 10/29/14 Angie Miller Song Premiere: Stream 'Miles' from the 'American Idol' Finalist
ET Online 10/28/14 'American Idol' Returns! Behind the Scenes of Hollywood Week
Zap2It 10/28/14 'American Idol XIV' takes Zap2it to Hollywood Week
Click here for previous news articles
---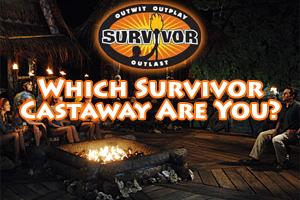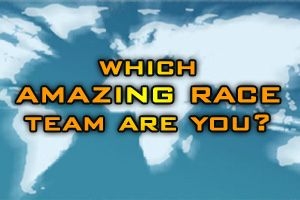 ---

Websites - American Idol 13

Click here for websites about American Idol Editions 1-12

Hosts/Judges:

Celebrity Spider - Jennifer Lopez
Celebrity Spider - Kara DioGuardi
Celebrity Spider - Mariah Carey
Celebrity Spider - Paula Abdul
Celebrity Spider - Simon Cowell
Celebrity Spider - Steven Tyler
Celebrity Spider - Randy Jackson
Celebrity Spider - Ryan Seacrest
---

---
This site is not affiliated with FOX, The American Idol 13 show or its producers
---
Copyright © 2000 - 2014 All Rights Reserved Privacy Policy Terms of Service