This page will direct you to the latest news and best sites about FOX Network's Hell's Kitchen show. Click here for the UK version

About Hell's Kitchen
On this show, hosted by Gordon Ramsay, a group of aspiring chefs and restaurateurs will be put to work at a new high class restaurant in Los Angeles. Cameras will follow them on and off the job as they compete for the right to run the restaurant on their own. The show is based on a UK show by the same name also hosted by Gordon. The new season will begin on March 12, 2013.

Download Episodes of Hell's Kitchen
---

Fan Favorites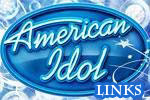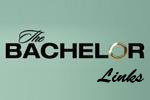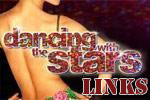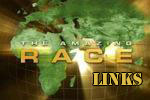 ---

News Articles about FOX Networks Hell's Kitchen
Reality TV Calendar 5/14/13 A Double Serving Of Hell's Kitchen - Recap and Commentary
TV Guide 5/10/13 Fox Orders New Series From Gordon Ramsay, Renews Hell's Kitchen and Masterchef
Reality TV Calendar 5/8/13 Hell's Kitchen Continues To Burn - Recap and Commentary
LA Times 5/8/13 'Hell's Kitchen' recap: What does Barret have on Chef Ramsay?
BuddyTV 5/7/13 'Hell's Kitchen' Recap: Not-so-Sweet 15
ABC40 5/7/13 Mary Poehnelt Remains a Competitor in Hellís Kitchen
Reality TV Fans 5/7/13 HKís First Ever QuinceaŮera Goes South Tonight on Hellís Kitchen
Reality TV Calendar 5/1/13 Talking To T-Bones - Recap and Commentary
Reality TV Fans 4/30/13 A Diner Discovers An Unpleasant Surprise In Her Dish Tonight on Hellís Kitchen
Reality TV Calendar 4/24/13 Pour Some Gas On That Fire! Recap and Commentary
BuddyTV 4/23/13 'Hell's Kitchen' Recap: Too Many Animals in the Kitchen
Reality TV Magazine 4/23/13 Hellís Kitchen Recap: Family Night Disaster
Reality TV Fans 4/23/13 The Restaurant Adds A Petting Zoo Tonight on Hellís Kitchen
Reality TV Calendar 4/17/13 Probation? How Lame Is That? Recap and Commentary
BuddyTV 4/16/13 'Hell's Kitchen' Recap: The Fortune Cookie Crumbles
Reality TV Magazine 4/16/13 Hellís Kitchen Recap: Actions Speak Much Louder Than Words
Reality TV Fans 4/16/13 One Chef Overcooks A School Of Fish Tonight on Hellís Kitchen
Philly.com 4/12/13 'Hell's Kitchen' contestant cooking on Main Line
Patch.com 4/11/13 Beyer Holds 'Serve' on Hell's Kitchen
Reality TV Calendar 4/10/13 The Chicken Or The Egghead Ė Doesn't Matter, Its Continued Again
LA Times 4/10/13 'Hell's Kitchen' recap: No, raw pork is not on the menu
BuddyTV 4/9/13 'Hell's Kitchen' Recap: Chefs Become Waiters
Reality TV Magazine 4/9/13 Hellís Kitchen Recap: Back To Square One
Reality TV Fans 4/9/13 Hellís Kitchen Marks Its 150th Episode With An Infuriating Dinner Service Tonight on FOX
Reality TV Calendar 4/3/13 Making It Up As We Go Along - Recap and Commentary
Click here for previous news articles

---
---

Websites - Hell's Kitchen
Official Website - Hell's Kitchen
BuddyTV - Hell's Kitchen
Pagan Media That Bites - Hell's Kitchen
Pick a Homepage - Hell's Kitchen
Reality TV Calendar - Hell's Kitchen season 11 coverage
Reality TV Fans - Hell's Kitchen
Reality TV Links - Hell's Kitchen

Clubs/Forums for Hell's Kitchen
Always Reality Television - Hell's Kitchen Forum
Couch Potato Rehab: Hell's Kitchen Forum
Jokers's Updates Hell's Kitchen Forum
RealityTVTalk - Hell's Kitchen Forum
---

---
This site is not affiliated with FOX Network, the Hell's Kitchen show or its producers
---
Copyright © 2000 - 2013 All Rights Reserved Privacy Policy Terms of Service