This page will direct you to the latest news and best sites about NBC Network's show The Apprentice
Click here to find Apprentice stuff on eBay and here to find out about the spin off The Apprentice: Martha Stewart

About Celebrity Apprentice
The Celebrity Apprentice returns to NBC for the seventh season. The men include: Ian Ziering, Gilbert Gottfried, Terrell Owens, Kevin Jonas, Sig Hansen, Lorenzo Lamas, Johnny Damon, and Geraldo Rivera. The women include: Vivica A. Fox, Leeza Gibbons, Brandi Glanville, Kate Gosselin, Kenya Moore, Keshia Knight Pulliam, Shawn Johnson, and Jamie Anderson. The celebrities will compete in business-driven tasks around New York City using their fame, rolodexes and their business acumen to win weekly tasks and money to donate to their favorite charities, while ultimately battling with each other to stay out of the boardroom and avoid hearing those dreaded words "You're Fired!" This season will premiere on January 4, 2015.
---

Fan Favorites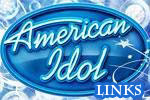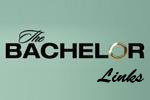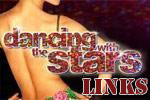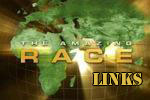 ---

News Articles about NBC Networks The Apprentice and Celebrity Apprentice
E!Online 10/13/15 Donald Trump Is Hosting Saturday Night Live This November
Zap2It 10/11/15 Steven Tyler and Aerosmith tell Donald Trump to 'Dream On' and leave their music alone
BuddyTV 9/14/15 Arnold Schwarzenegger Replaces Host Donald Trump on 'Celebrity Apprentice'
Zap2It 9/14/15 Arnold Schwarzenegger replacing Donald Trump on 'Celebrity Apprentice'
ET Online 8/17/15 Donald Trump Says Heidi Klum 'Is No Longer a 10' -- See Her Amazing Response
TV Guide 8/13/15 NBC Says Donald Trump Will "Absolutely Not" Return to Celebrity Apprentice
Hollywood Reporter 8/13/15 NBC Chief Talks Separation From Donald Trump, Pushes 'Celebrity Apprentice' Back to 2016-17..
TV Guide 7/15/15 Could George Lopez Replace Donald Trump on Celebrity Apprentice?
TV Guide 7/1/15 Macy's and Donald Trump Are Arguing Over Who Dumped Who
Zap2It 6/29/15 NBC dumps Donald Trump: They're 'weak and foolish'
Access Hollywood 6/29/15 NBC Done With Donald Trump, 'Apprentice' To Continue Without Presidential Hopeful
TV Guide 6/17/15 Donald Trump's Presidential Run Means Late-Night Comedy Gold
BuddyTV 6/16/15 10 People Who Could Replace Donald Trump on 'Celebrity Apprentice'
Zap2It 3/18/15 Donald Trump looking into running for president. Again
Zap2It 2/17/15 'Celebrity Apprentice' winner Leeza Gibbons' strategy involved subtle time outs
TV Guide 2/17/15 Who Won Celebrity Apprentice?
Zap2It 2/17/15 2015 renewed TV shows: 'The Apprentice' renewed for Season 15
People 2/16/15 Celebrity Apprentice Finale Recap: Leeza Gibbons Is the Winner
Entertainment Weekly 2/16/15 'A New Celebrity Apprentice Is Crowned'
Zap2It 2/16/15 Who won 'Celebrity Apprentice' Season 7: Leeza Gibbons or Geraldo Rivera
Hollywood Reporter 2/16/15 'Celebrity Apprentice' Winner Revealed in Live Finale
Entertainment Weekly 2/16/15 And the Celebrity Apprentice winner is...
Zap2It 2/10/15 How Uma Thurman helped 'Celebrity Apprentice's' Vivica Fox handle players like Kenya Moore
People 2/10/15 Ian Ziering Blogs About a 'Beauty and the Beast' Face-off on Celebrity Apprentice
Entertainment Weekly 2/9/15 'Universal Wizards'
Click here for previous news articles
---

Websites - The Apprentice
---

---
This site is not at all affiliated with NBC or The Apprentice Show
---
Copyright © 2000 - 2013 All Rights Reserved Privacy Policy Terms of Service