This page will direct you to the latest news and best sites about NBC Network's The Biggest Loser show
Click here for The Biggest Loser - Australia or here for Celebrity Fit Club Links

About The Biggest Loser
On this show severely overweight participants will be provided with the opportunity to undergo a radical physical makeover without any kind of surgery. It will be the heaviest cast ever when season nine of NBC's hit series "The Biggest Loser" kicks off. Twenty-two contestants - eleven family teams of two - come to "The Biggest Loser" ranch hoping to transform their bodies, their health and ultimately, their lives. Alison Sweeney hosts the series and contestants work out under the supervision of trainers Bob Harper and Jillian Michaels. Jillian Michaels announced that she would be leaving the show and will be replaced by Anna Kournikova. Jillian returned to the show in Season 14. Season 16 begins on September 11, 2014.

The Biggest Loser Shop - Find Biggest Loser Stuff Here

Join The Biggest Loser Yahoo discussion group
---

Fan Favorites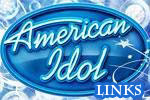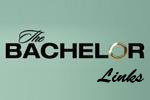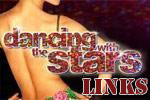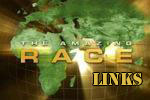 ---

News Articles about NBC Networks The Biggest Loser

Zap2It 12/15/14 It's time for 'Biggest Loser's' Jen Widerstrom to face her own fears
Zap2It 12/12/14 Zap2it First: One 'Biggest Loser' contestant is facing the red line in 'paradise'
People 12/9/14 The Biggest Loser's Rachel Frederickson Opens Up About Controversial Weight Loss
People 12/6/14 Wife of Late Biggest Loser Contestant Damien Gurganious: He 'Was Made Especially for Me'
Zap2It 12/4/14 'Biggest Loser' contestant Damien Gurganious dies, remembered as 'a good man'
US Magazine 12/4/14 Damien Gurganious Dead: Biggest Loser Alum Dies at 38
Zap2It 11/12/14 Zap2it First: Damien Woody, Bob Harper discuss why lap band surgery doesn't work
People 11/8/14 The Biggest Loser's Blake Benge:'I Don't Want to Be Overweight the Rest of My Life'
People 11/1/14 The Biggest Loser's Gina Haddon: I Put Myself First Now
Reality TV Fans 10/30/14 One Team is Sent to Las Vegas Without Their Trainer Tonight on The Biggest Loser
Reality TV Fans 10/27/14 The Biggest Loser Trainers Interview – What Do You Typically Eat on Set?
Zap2It 10/24/14 'The Biggest Loser': Heavy is the hand that holds the weights
Reality TV Fans 10/23/14 An Intense Challenge Leaves One Team Without a Trainer Tonight on The Biggest Loser
TV Guide 10/23/14 She's Outta There! Alison Sweeney Says Goodbye to Days of Our Lives
Reality TV Fans 10/20/14 The Biggest Loser – How to Stay Motivated
People 10/16/14 A Solo Reality Show? Jillian Michaels Dishes on Life After Biggest Loser
BuddyTV 10/16/14 'The Biggest Loser' Recap: Touring the Temptation Tent
Zap2It 10/16/14 Snack attack: 'Biggest Loser' sets a delicious Immunity trap
Reality TV Fans 10/16/14 Players Face a Tailgating Temptation Challenge Tonight on The Biggest Loser
Zap2It 10/15/14 Zap2it first: 'The Biggest Loser's' Scott Mitchell 'felt so alone' growing up
Zap2It 10/10/14 From dumbbells to Kleinfeld: 'The Biggest Loser' invades 'Say Yes to the Dress' premiere
BuddyTV 10/9/14 'The Biggest Loser' Recap: Ain't No Canyon High Enough
Zap2It 10/9/14 A wrong weigh-in decision sinks the White Team on 'The Biggest Loser'
Reality TV Fans 10/9/14 A High Flying Challenge Give One Team a Weigh In Advantage Tonight on The Biggest Loser
Zap2It 10/8/14 'The Biggest Loser's' Dolvett Quince bleeds red
Zap2It 10/1/14 'The Biggest Loser': Jennifer Widerstrom would rather be healthy than look good naked
Zap2It 9/30/14 Zap2it First 'The Biggest Loser' episode 4 sneak peek video: Someone is going home before the weigh-in
Click here for previous news articles

Websites - The Biggest Loser
Pick a Homepage - The Biggest Loser
Reality News Online - The Biggest Loser
Reality TV Calendar - The Biggest Loser Season 15 - Second Chances Coverage
Reality TV Fans - The Biggest Loser
Reality TV Links - The Biggest Loser
Reality TV World - The Biggest Loser

Clubs/Forums for The Biggest Loser
Reality TV Calendar - The Biggest Loser Forums
The Biggest Loser Message Board
TV Fun Spot - The Biggest Loser
Yahoo Group - The Biggest Loser
---

---
This site is not affiliated with NBC Network, the Biggest Loser show or its producers
---
Copyright © 2000 - 2013 All Rights Reserved Privacy Policy Terms of Service