This page will direct you to the latest news and best sites about NBC Network's The Biggest Loser show
Click here for The Biggest Loser - Australia or here for Celebrity Fit Club Links

About The Biggest Loser
On this show severely overweight participants will be provided with the opportunity to undergo a radical physical makeover without any kind of surgery. It will be the heaviest cast ever when season nine of NBC's hit series "The Biggest Loser" kicks off. Twenty-two contestants - eleven family teams of two - come to "The Biggest Loser" ranch hoping to transform their bodies, their health and ultimately, their lives. Alison Sweeney hosts the series and contestants work out under the supervision of trainers Bob Harper and Jillian Michaels. Jillian Michaels announced that she would be leaving the show and will be replaced by Anna Kournikova. Jillian returned to the show in Season 14. Season 15 began October 8, 2013.

The Biggest Loser Shop - Find Biggest Loser Stuff Here

Join The Biggest Loser Yahoo discussion group
---

Fan Favorites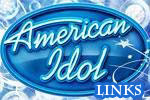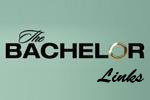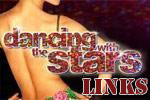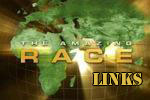 ---

News Articles about NBC Networks The Biggest Loser

Reality TV Magazine 12/5/13 Ruben Studdard Dishes On The Biggest Loser Conspiracy
Reality TV Magazine 12/4/13 Ruben Studdard Booted From The Biggest Loser Again
Reality TV Calendar 12/4/13 The Velvet Teddy Bear Goes Home Again - Recap and Commentary
People 12/4/13 Alison Sweeney's Biggest Loser Blog: An Emotional Homecoming, a Deeper Bond
Reality TV Fans 12/3/13 A Spin Of The Wheel Sends A Contestant Home Tonight on The Biggest Loser
Reality TV Calendar 11/28/13 Maybe It Wasn't Just Chelsea - Here's The Rankings
Zap2It 11/27/13 'Biggest Loser's' Bob Harper comes out on TV: 'Being gay doesn't mean being weak'
Reality TV Fans 11/26/13 The Trainers Talk Turkey Tonight on The Biggest Loser
Reality TV Magazine 11/20/13 Ruben Studdard Gets A Second Chance On The Biggest Loser, But How Long Will It Last?
Reality TV Calendar 11/20/13 That's The Way the Ball Bounces - Here's The Rankings
Reality TV Calendar 11/20/13 The Not So Dramatic Save - Recap and Commentary
Deseret News 11/20/13 LDS Utahn on 'The Biggest Loser' safe despite team losing weigh-in
Zap2It 11/19/13 'Biggest Loser': Ruben Studdard back, Bob Harper uses the save
Reality TV Fans 11/19/13 Ruben Gets A Do-Over Tonight on The Biggest Loser
TV Guide 11/18/13 Biggest Loser's Ruben Studdard Teams with David Foster to Celebrate Weight-loss Journey
People 11/16/13 Craig Arrington: No Foul Play in My Elimination
Fearless-Diva 11/15/13 Ruben Studdard Returns to 'The Biggest Loser'
Zap2It 11/15/13 'Biggest Loser' conspires to bring Ruben Studdard back? Jillian Michaels hints at it
Reality TV Calendar 11/13/13 Hide the Veggies And Ditch the Caffeine - Here's The Rankings
Reality TV Calendar 11/13/13 Jillian's Cheating Scandal Brings Ruben Back - Recap and Commentary
TV Guide 11/13/13 The Biggest Loser's David: Perspective Is Everything
People 11/13/13 Alison Sweeney's Biggest Loser Blog: Ruben Studdard's Surprising Return
Digital Spy 11/13/13 'The Biggest Loser' week five recap: A wicked weigh-in
Reality TV Fans 11/12/13 The Kid Ambassadors Return To The Ranch As Food Critics Tonight on The Biggest Loser
Reality TV Calendar 11/7/13 Those Treats Were Tricky! Here's The Rankings
Zap2It 11/7/13 Ruben Studdard could still win 'Biggest Loser' at-home prize
Reality TV Calendar 11/6/13 Halloween Challenge And A Star Leaves The Ranch - Recap and Commentary
Click here for previous news articles

Websites - The Biggest Loser
Pick a Homepage - The Biggest Loser
Reality News Online - The Biggest Loser
Reality TV Calendar - The Biggest Loser Season 15 - Second Chances Coverage
Reality TV Fans - The Biggest Loser
Reality TV Links - The Biggest Loser
Reality TV World - The Biggest Loser

Clubs/Forums for The Biggest Loser
Reality TV Calendar - The Biggest Loser Forums
The Biggest Loser Message Board
TV Fun Spot - The Biggest Loser
Yahoo Group - The Biggest Loser
---

---
This site is not affiliated with NBC Network, the Biggest Loser show or its producers
---
Copyright © 2000 - 2013 All Rights Reserved Privacy Policy Terms of Service