This page will direct you to the latest news and best sites about CBS Network's Big Brother 11 show

About Big Brother 11
Big Brother 11 features 13 "houseguests" that agree to live with one another for several months while being filmed 24/7 and being broadcast on Internet live feeds. After various competitions and reward challenges, each week one houseguest wins the Head of Household and must nominate two fellow houseguests for eviction. The remaining contestants vote and each week one person is evicted from the Big Brother house until one winner remains.

Download Episodes of Big Brother
---

Fan Favorites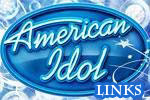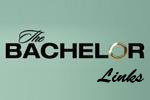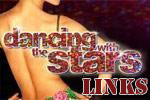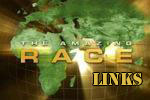 ---

News Articles about CBS Networks Big Brother 11
Entertainment Weekly 5/27/15 Marriage Boot Camp welcomes... Jeff and Jordan from Big Brother?
Big Brother 247 6/5/13 CBS Announces Early Bird Special for Big Brother 15
Big Brother 247 6/28/12 Jeff & Jordan Do America – Preview
Big Brother 247 6/28/12 Jeff & Jordan Do America – Live Chat with Jeff & Jordan
TMZ 9/16/10 VH1 Star Nails 'Big Brother' Star in Reality Sex Show
People 7/26/10 Amazing Race's Jeff Schroeder Traveling the World Without Money
Reality TV Fans 6/8/10 Beyond Reality – The Bachelorette Recap 6/7/10
Reality TV Fans 3/13/10 Casting Call – Big Brother 12 Open Casting Calls Announced
People 1/21/10 Big Brother Sweethearts Jeff & Jordan to Compete on The Amazine Race
Zap2It 1/21/10 'Amazing Race 16': Meet 'Big Brother's' Jordan and Jeff and 10 other teams
TMZ 1/12/10 'Big Brother' Girls Stay Connected - at the Mouth
Reality TV Magazine 12/10/09 Big Brother Interview Exclusive: Kevin Campbell Speaks
Reality TV Calendar 11/30/09 It's True: Jeff And Jordan Are In The Amazing Race 16
Zap2It 11/30/09 'Big Brother's' Jeff and Jordan on 'Amazing Race'? Photo says yes
Digital Spy 11/30/09 'Big Brother' duo linked to 'Amazing Race'
Zap2It 10/27/09 'Big Brother': Jeff and Jordan's soap opera debut
People 10/26/09 Big Brother's Jeff & Jordan Go on The Bold and the Beautiful
Entertainment Weekly 10/23/09 Big Brother 11's Jeff and Jordan: 'We are dating'
People 10/20/09 Big Brother's Jeff & Jordan: Officially Together
Truth is Pagan Media That Bites 10/3/09 Belated BB Finale Review- Small Town Girl Is Last HG Standing
Reality TV World 9/24/09 'Big Brother' host Julie Chen gives birth to a baby boy
Reality TV Fans 9/20/09 Big Brother 11 Finale: Backyard Interview with Casey
Reality TV Fans 9/20/09 Big Brother 11 Finale: Backyard Interview with Braden
Reality TV Fans 9/19/09 Big Brother 11 Finale: Backyard Interview with Lydia
Reality TV Fans 9/19/09 Big Brother 11 Finale: Backyard Interview with Russell
Click Here for Previous Big Brother Articles

Websites - Big Brother 11



Big Brother 11 Contestants

Clubs/Forums for Big Brother 11
Always Reality Television – Big Brother 11
Big Brother Updates Forum

---

---
This site is not affiliated with CBS Network, the Big Brother 11 show or its producers
---
Copyright © 2000 - 2015 All Rights Reserved Privacy Policy Terms of Service